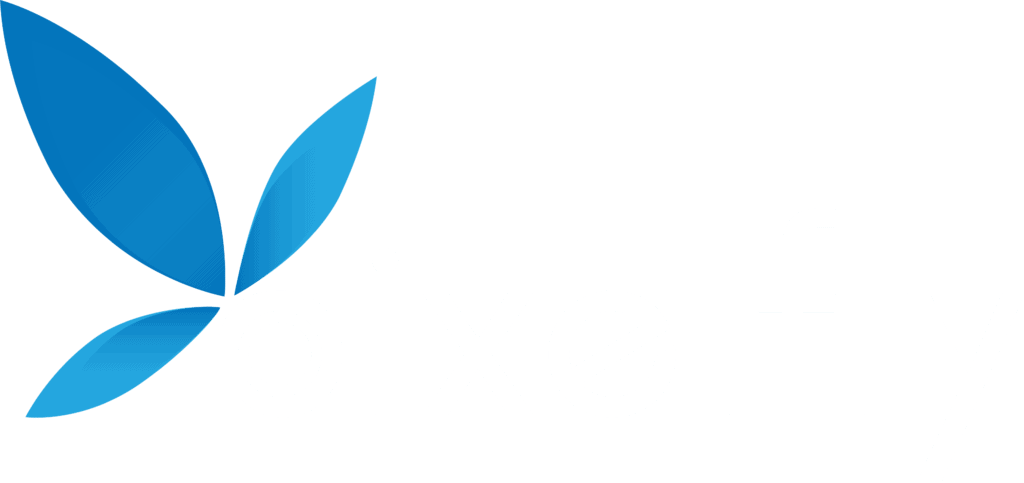 Featuring Rakshith Landscaping & Construction
Our client, Rakshith Landscaping and Construction has great expertise in providing landscaping, gardening, and construction services for all kinds of commercial and residential spaces. They have been providing exceptional landscaping services to a wide range of commercial and residential properties for over 3 years now, including large corporate environments, city parks, shopping malls, and apartments.
Website design & development
PROJECT OVERVIEW: Rakshith L&C was hit hard by the Covid-19 recession. With little to no business coming in, they knew they needed a top web development company for building an amazing website for their business that would bring their landscaping business back into the green from being dry and withered. They wanted a strong online presence for their business and had approached The Pixelfly for a complete branding solution.
OUR SOLUTION: Before working with The Pixelfly, Rakshith L&C had no website for their business. The focus for their web design project was all about the design, layout and content. We ensured the web pages were driven by beautiful images and created natural paths for prospective customers to explore Rakshith's many landscaping and construction services along with the completed projects. We also used more of their branding palette in the page designs, giving the site a more vibrant, greener feel. New service pages were added to showcase and explain each service being offered. Additional pages were added to help website visitors see completed projects, along with other helpful resource pages.
THE OUTCOME: Adding high-quality content and media on the website resulted in better overall user experience, helped build trust with the audience, positioned the company as a pioneer in their niche. We had achieved the goal to improve user experience with exclusive content that would connect with the target audience in a memorable way. Writing carefully crafted pages explaining their services in detail with laser targeted keywords added great value to their site both from a user perspective and SEO. We were able to generate potential leads and get huge orders right within a span of five days from the day of the website launch. We are currently working on the SEO project for their website.
We conducted a thorough analysis of the industry Rakshith L&C operated in, their target audience, and the brand itself. This helped us identify the behavioral patterns, asks, and needs of their target group. Based on these statistics we were able to come up with really unique landscaping post content that locally nobody in their niche was able to offer. This increased customer engagement with their brand and directly lead to an increase in website visitor count.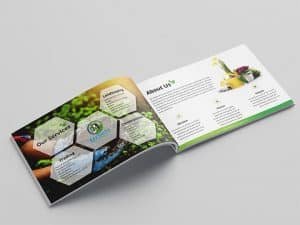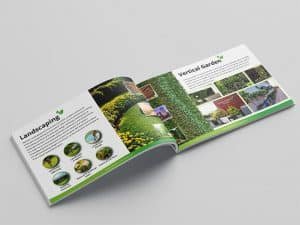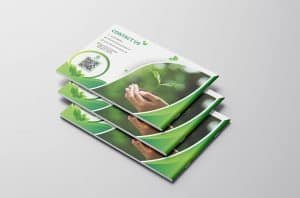 After taking a long time for brainstorms and discussions, we came up with the theme of natural greenery with beautiful imagery of the best landscaping projects done by Rakshith L&C. The theme also resonates with the philosophy of Rakshith L&C, a brand that blends the holistic beauty of nature with artistic designs to create stunning realty spaces.
We depicted their services in masked geometrical shapes and the illustrations were complemented with vibrant shades of green and white. As we move through the pages of the brochure, the services become more elaborative and the final pages end with a beautiful collection of plants that prospective customers can choose from. Services, projects, and plant collections were showcased in a visually appealing way.
Want More Leads For Your Business?
get in touch with the pixelfly