Visual Design On Steroids
We provide the best graphic design services in Bangalore
We often eat with our eyes first. We decide to read a book based on its cover. We discover attraction based on appearance first. Anything visual makes an impact on how we perceive and interpret everything around us. Then why not leverage this in your brand's favor? At Pixelfly we help you carve out a brand that is uniquely you and consistent across all digital and print media. We seamlessly pair your vision with our creativity and empower your brand to stand out and look great both in aesthetics and functionality.
The Elite Among Designers
At Pixelfly, our creative team of graphic designers stays on top of current design trends and concepts, aiming to be ahead of the curve while also implementing innovative design principles into our work. We ask all the important questions to find out the how, what, why & who of your business to translate your core values, principles, and business objectives into spell-binding graphic design. Work culture, trends, and business initiatives are factored into our personalized graphic design strategies to bring clarity and appealing visual experience to your viewers.
It's a well-known fact that a logo is the face of the brand. It expresses a brand's core values and beliefs on which it was founded. Pixelfly, with its design prowess, is one of the best logo design agency in Bangalore with our clients all over the world. We help you market your brand's message and personality through its logo, color palette, print material & more. Branding, when done right, will build trust, appeal to your target audience, and make your brand memorable.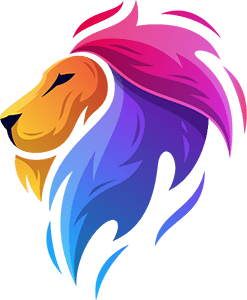 A decade of experience in UI/UX design has allowed our talented team of graphic designers to perfect the process of delivering the best UI and UX services. We follow established design standards, workflows, and guidelines combined with our creative UI/UX designs to deliver you with mesmerizing layouts and interfaces. We've created UI/UX designs for websites, e-commerce platforms, and mobile apps making them easy to navigate, functional, and super aesthetic.
With the importance of digital media & communications growing constantly, we often undervalue the importance of traditional printed literature. Despite the ever-increasing shift towards digital platforms, there will always be a need for high-quality printed items for businesses to showcase their products or services. Be it a simple flyer or a brochure, the strategic role of printed literature is as paramount as ever.
With our creative flair and eye for detail, we are your best choice for top-quality graphic design services. We come up with fresh new ideas to create the most visually appealing graphic designs suited to each business's needs. From infographics and vectors to mascots & powerpoint presentations, our team of graphic design specialists has got you covered for everything.